Meet our Advisory Council - A Council of Seven*
LEARN ABOUT who they are and why they are called to serve.
JoMarie Andrews,

B.S.B.A., M.S.A.
JoMarie is honored to sit on the advisory board of the Evolving Enneagram. She is passionate about trauma-informed care and was an ambassador for the Resilient KC project. She also sat on the Board for the Youth Ambassadors, a not-for-profit employment program designed to empower underserved youth. She currently volunteers at Thelma's Kitchen, Kansas City's first donate-what-you-can cafe (a Healthy Services Initiative of Reconciliation Services) and at The Emergency Food Assistance Program run through St. Paul's Episcopal Church.
Her intention in sitting on this council is to help pass forward the many gifts that she has received through private spiritual tutoring sessions with Rev. Nhien, taking Enneagram classes, and participating in Rev. Nhien's Contemplative Practices & the Enneagram (CPE) groups. These many gifts include learning to cultivate a personal relationship with God through silence and contemplative practices; understanding that the answers she needs are contained within and learning to trust in that wisdom; and finding freedom and liberation by letting the truth of who she is be known. "In CPE," says JoMarie, "we bear witness to each other's truths without judgment and in doing so, we co-create a community of authenticity where all are known and valued." By participating on this advisory council, JoMarie hopes to continue in the co-creation and global expansion of beautiful, authentic community.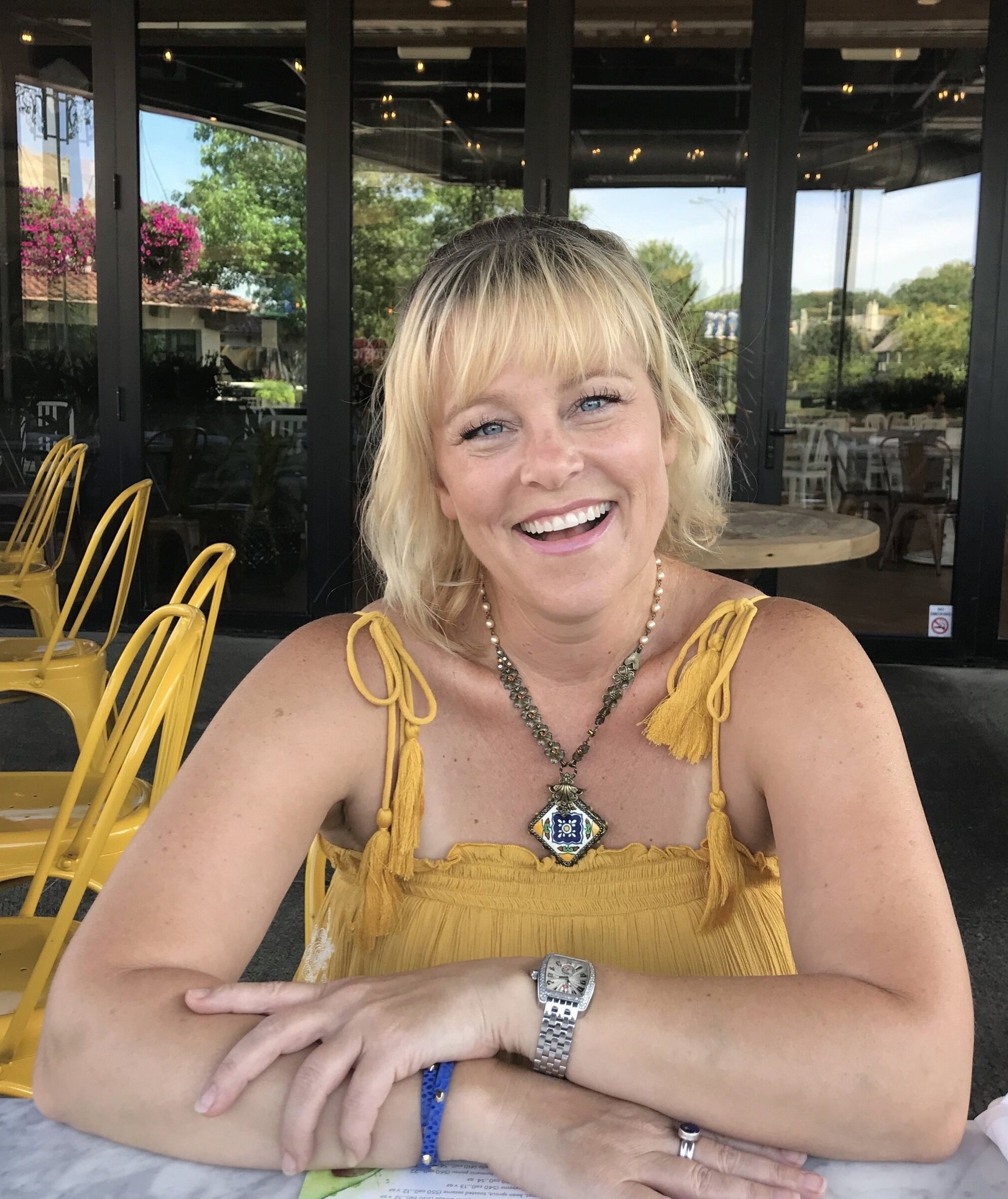 Angela Eby,
M.A., IEA Member
At the age of 14, Angela had a mystical encounter when she felt her whole being flooded with Divine Love. From that moment on, she committed herself to her spiritual path. Completing a Master's of Arts in Biblical Studies, she became a freelance writer, focusing mostly on spiritual matters. As a writer, she has found the Enneagram extremely helpful in developing characters that are authentic and relatable.
A mother of three amazing children, Angela has served as Adult Sunday School Ministries Supervisor, Booster Club President, Spouse Forum Moderator for Young Presidents' Organization (YPO), speaker at women's retreats and writer/director/actor of several church theater productions.
Getting diagnosed with extreme adrenal fatigue in 2013 spurred her into her "dark night of the soul." Although she was already a student of the Enneagram, contemplative practices became an essential part of her healing and transformation, enabling her to navigate the darkness. In 2018, she began to participate in Rev. Nhien's Contemplative Practices & the Enneagram groups, which beautifully united these tools together in community. The combination of the Enneagram, contemplation, and community enables Angela to expand her practice into every area in her life, from personal relationships to professional projects.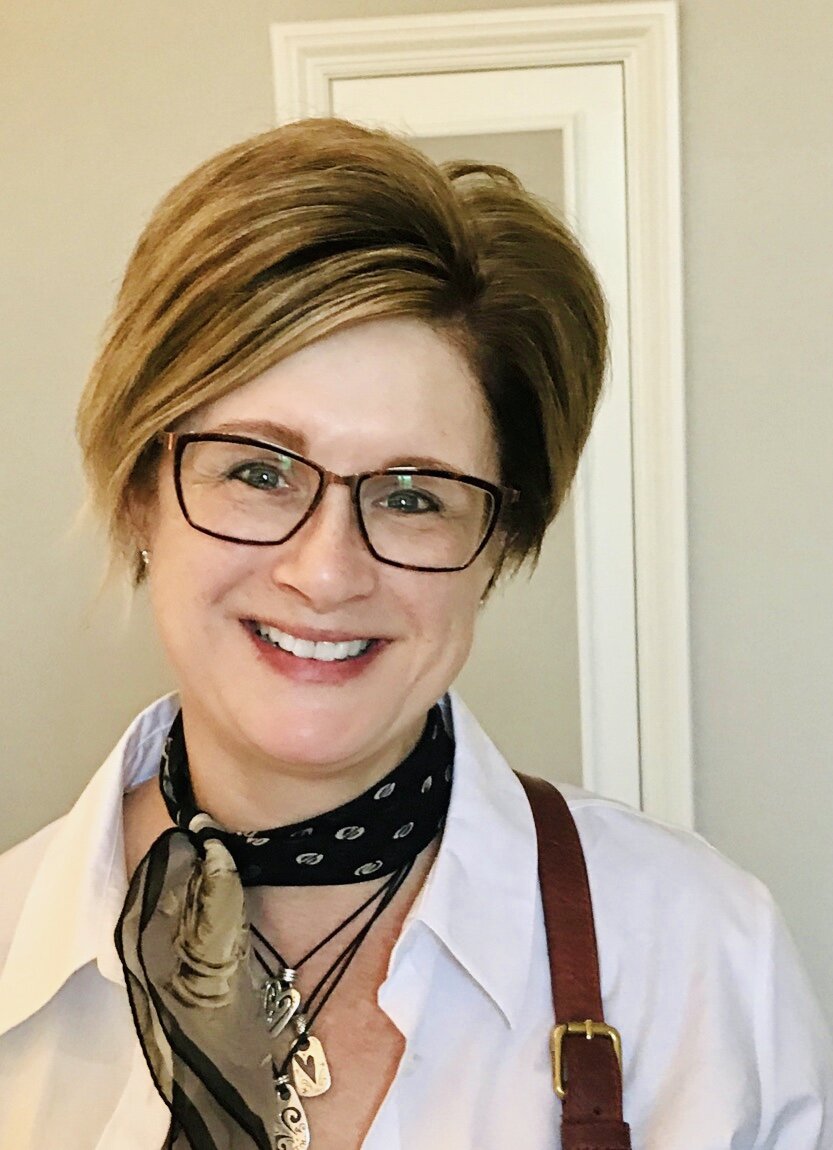 Kristina Frank, IEA Member
A successful professional at the Federal Reserve, Kristina decided to leave that career to devote herself to the development and education of her six children. She is an avid practitioner of and advocate for arts education and homeschooling who believes in the power of beauty and the energy of each person's natural curiosity.
Kristina is an active member of her Catholic parish and has had keen interest in contemplative prayer as well as Benedictine, Ignatian, and Franciscan spirituality. She has taken her role as an educator and leader beyond her family to her parish and community, always striving to meet others where they are and help each person recognize the presence of the Divine in their lives.
A long-time student of yoga, Kristina recognizes the value of integrating mind, body and spirit. Kristina strongly supports the work of Evolving Enneagram. She was thrilled to discover the Enneagram a few years ago and is passionate about the combined power of contemplative prayer, the Enneagram and community through Rev. Nhien's Contemplative Practices & the Enneagram (CPE) groups. At a time when our society is becoming more frenzied and isolated, Kristina believes that CPE offers an amazingly efficient, miraculous path to true freedom, reconciliation, and fullness of life.
John Greenleaf-Maple,
M.B.A., IEA Member
John brings a background of university and public school teaching, corporate management and training, creative writing, wide ranging interests and graphic art to his love of the Enneagram and participation in/facilitation of Contemplative Practice & the Enneagram (CPE) groups. His personal journey has been marked by decades of battling depression and suicidal family patterns, and the Enneagram in conjunction with sacred listening/sharing and centering prayer meditation has been an amazing doorway to transcending those epigenetic patterns. He is committed to helping further the reach of Evolving Enneagram so that more people may realize the full abundance of this present moment, and that a life of true freedom is available to all.
Macha Greenleaf-Maple,
MSW, IEA Member
Macha brings a deep commitment to positive human growth, grounded in an inclusive ecological and feminist awareness of the many challenges we face in this moment of our evolution. She finds the Enneagram to be one of the richest and most useful tools for intra- and inter-personal change she's encountered! An inaugural member of the Contemplative Practice & the Enneagram (CPE) groups at Unity Temple on the Plaza in Kansas City, Missouri, Macha and her husband John offer their skills as CPE co-facilitators as well as being advisory council members with over-the-moon enthusiasm for this modality for transformation of human consciousness.
Christopher L. Heuertz,

IEA Accredited Professional & Award-Winning, Best-selling Enneagram author
Having spent nearly three decades in community organizing and international humanitarian work, Chris's commitment to supporting movements that exist to nurture community remains his passion. That's why he's such an advocate for the important and innovative work that Rev. Nhien is doing through her CPE groups. Chris was first introduced to the Enneagram in the slums of Cambodia. Since then he has trained under some of the greatest living Enneagram masters, including Beatrice Chestnut, Marion Gilbert, Russ Hudson, Sandra Maitri, Helen Palmer, and Father Richard Rohr.
Founding partner at gravity | a center for contemplative activism, Chris teaches the Enneagram in workshops around the world as an International Enneagram Association Accredited Professional. His award-winning and best-selling book, The Sacred Enneagram: Finding Your Unique Path to Spiritual Growth, is a compassionate guide for those wanting to incorporate spiritual practice with their Enneagram type. He and his wife, Phileena, and their puppy, Basil, live in Omaha.
A Kansas City native, Colby is passionate about bringing a global perspective to local, community-change. Colby attended Lincoln College Prep High School and went on to graduate with Honors with a Bachelor of Arts in Philosophy and Spanish from the University of South Carolina. Upon graduation, he went on to serve in the Peace Corps working with Nicaraguan refugees. Desiring to better understand the work he was doing from a global policy perspective, he attended Georgetown's School of Foreign Service, where he earned a Master's of Science in Foreign Service and an Honor's Certificate in International Business Diplomacy. Since then he has been a serial entrepreneur and has gone on to found multiple social-impact businesses.
After living in South Carolina, Washington, D.C., Los Angelos and abroad, Colby has returned to his hometown in order to use his skills and experience to enact positive change via generational wealth creation in Kansas City's most disadvantaged communities. Colby is excited about supporting Evolving Enneagram because he believes in the importance of building a truly global conscious community while at the same time bringing self-awareness to the present moment to bring personal transformation.
The Enneagram symbol features a Hexad, a six pointed figure that follows seven points from beginning through symbol component hexad—six changes in momentum, and then back to its origin, which is the seventh point. The Hexad represents the Law of Seven, which considers the path of movement toward and away from anything in our world as not a straight line, but rather periods along the journey of striving, failing, and striving again…a rising and falling of energies along the path. The Hexad has its origins in Sufi tradition.
(Source: https://theenneagramdepot.com)